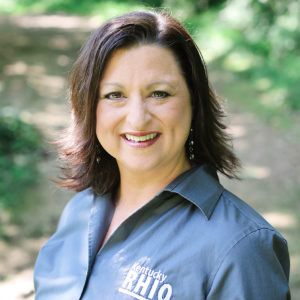 Name: Julie Stephens, RH-CBS
Hometown: Morehead, KY
Projects: Patient-Centered Medical Home, Office Manager, Education Specialist
Julie Stephens has been with the Kentucky Rural Healthcare Information Organization since May 2015. In her role as Project Director, she leads a formal network of FQHC's, RHC's, Primary Care Clinics and hospital systems to implement PCMH principals for increased quality outcomes. Her specialized training in Patient Centered Medical Home for both the 2014 and 2017 standards have allowed her to provide a high level of technical assistance ensuring maximized quality care for patients in rural Kentucky. Julie brings to KRHIO over 14 years of health care experience working previously with medical students.
Why did you want to get involved in rural healthcare?
Since my grandparents lived in a rural area, I have always had a soft spot for rural communities and the healthcare services they provide.  Opportunities with medical students opened my eyes to the shortage of healthcare providers in rural areas.  My passion is developing programs that center around improving the quality of life to those living in rural communities.