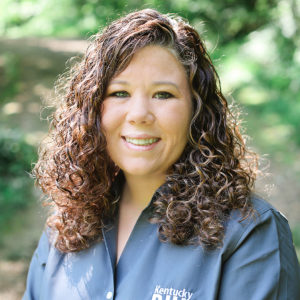 Name: Nicole Winkleman, MBA
Hometown: Sandy Hook, KY
Projects: Telehealth Coalition; Opioids, Pain and MAT Project ECHO
Nicole Winkleman earned her bachelor's degree in integrated strategic communications from the University of Kentucky and is currently pursuing her MBA from Morehead State University. She began her health care career in 2012 at St. Claire Regional Medical Center in Morehead. Working in departments such as registration, insurance verification, and marketing gave her a unique perspective on many aspects of health care. For nearly 3 years, she worked for the Northeast Kentucky Area Health Education Center as their marketing/educational assistant, and helped put together continuing education activities for a variety of health care professionals. As the Telehealth Project Director, Nicole assists member organizations with planning and implementing their telehealth projects and coordinates and facilitates the Opioids, Pain and MAT Project ECHO pilot.
Why did you want to get involved in rural healthcare?
Growing up, we had one doctor in my hometown. That was it. When he retired, suddenly my community was without a health care provider. This meant that anyone needing care for something as minor as a cold or as severe as congestive heart failure had to travel 30 miles or more to see a provider. I saw, first-hand, how important access to health care is and how the lack of it can really impact a community. I want to do my part to make sure that other communities like mine have access to the care they need.