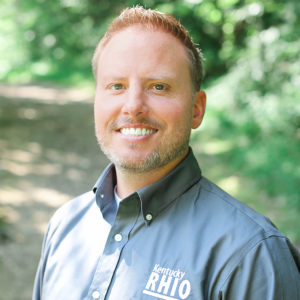 Name: Scott Lilley
Hometown: Cynthiana, KY
Title: Executive Director
Scott Lilley, MBA, MSIS, joins KRHIO as Executive Director after working as the Director of Analytics and Project Management for St. Claire HealthCare in Morehead for 11 years. Scott has in-depth experience working with various healthcare information systems, database management, and federal and state healthcare initiatives.  He enjoys working with rural healthcare practices and patients, assisting them in the use of technology and connectivity to improve the health of their communities.
Why did you want to get involved in rural healthcare?
Technology is such an important and ever-changing force in our everyday lives.  I look forward to working with rural healthcare practices in their on-going efforts to stay at the forefront of healthcare information technology, helping them deliver the highest quality care to the people of Kentucky.